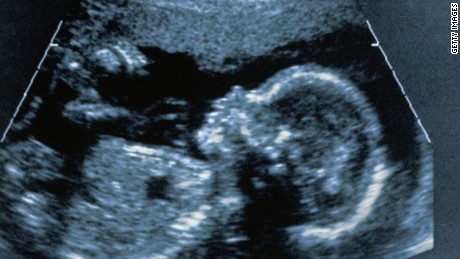 Hong Kong (CNN)It was just after midnight on an autumn evening in 1996 when Yuk Ming Dennis Lo made a discovery he knew would change modern medicine.
Lo had discovered a "treasure trove" of valuable DNA floating freely in the bloodstream.
His breakthrough would one day make it possible for pregnant women to safely screen their unborn children for genetic conditions, to map out the entire genome of their fetus, and potentially screen all ages for cancer at its earliest stages.
All using a simple blood test.
Seeking out cancer
Today, Lo is instead working on a blood test, for adults, that can detect liver, nose and throat cancer at stages so early they would be invisible to conventional screening methods.
Dubbed a "liquid biopsy," it scans the blood plasma for ctDNA released by cancer cells. Lo believes it is possible to identify what type of cancer a patient has, and what stage the disease is at — all from this DNA.
Such a test has already been made available to 10,000 middle-aged men in Hong Kong, and has the potential to save hundreds of thousands of adult lives around the world.
Lo has also used the "liquid biopsy" to monitor organ transplant rejection, and even the health of a patient after a car crash. If an organ, or tissue, starts to fail it releases DNA into the blood stream, which can now be picked up using this method.
The next treasure trove
Lo's next focus is on an even less invasive form of DNA testing — using a mother's urine.
"After a woman delivers a baby, two hours later the fetal DNA is gone from her bloodstream. Where does it go? We thought maybe it was in the urine."
And in the urine it was, providing yet another window into both mother and baby — and their future health.
"That, I think, is going to be the next treasure trove."
Read more: http://www.cnn.com/2016/03/24/health/dennis-lo-dna-discovery/index.html