He's not sad anymore!
Hundreds from all across the country gathered to share a meal on Saturday with the Internet's adopted grandfather, Kenneth Harmon, a.k.a. "Sad Papaw."
"It's more like a movie than real life," the glowing grandpa told News 9 as crowds packed the cookout in Dibble, Oklahoma.
The gathering came 10 days after Harmon's granddaughter tweeted out a photo of him looking downcast while eating a burger.
As Kelsey Harmon told it, he had made 12 burgers that night for all six of his grandchildren. Only Kelsey, a student at Northeastern State University, showed up.
Once word spread about her "sad papaw," so did plans to hold a massive, public cookout in his honor. This weekend, that plan finally came to fruition.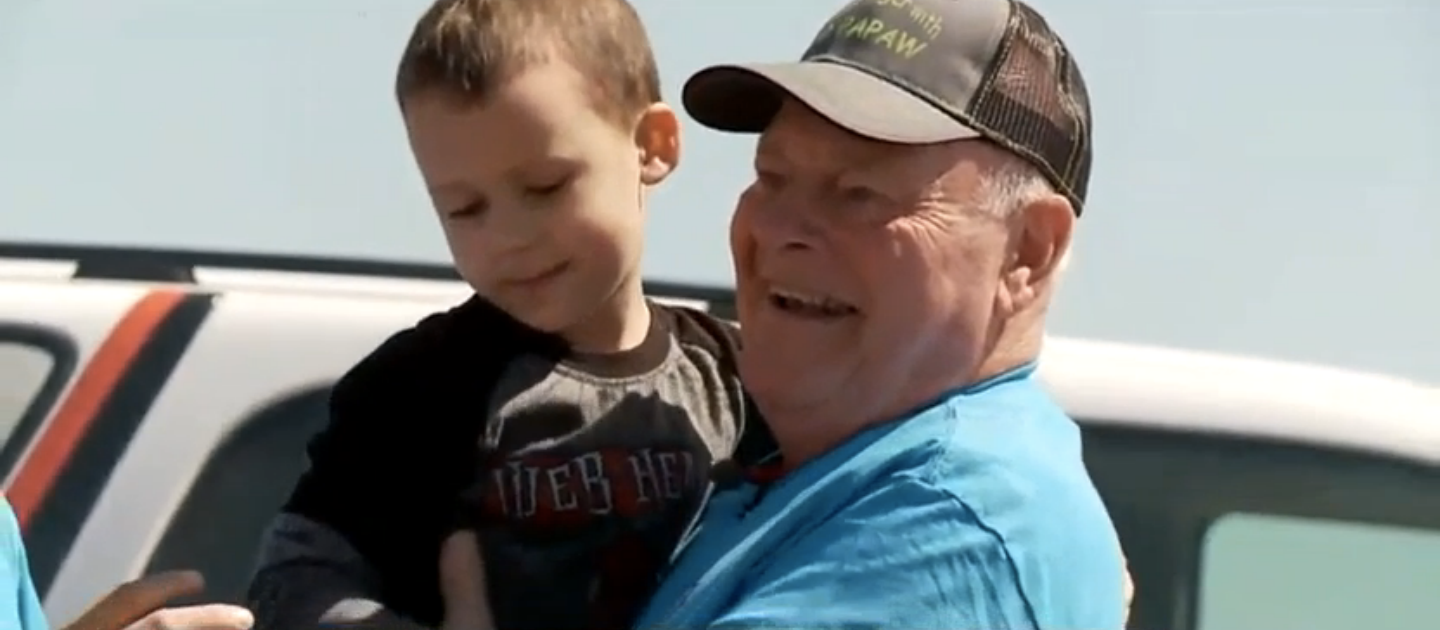 "It's kinda been hectic," family member Rodney Harmon told local news station KFOR. "There are folks here from Pennsylvania, Virginia, New York, California, Germany."
Guests could buy a burger for $2; a T-shirt reading "I ate a burger with Sad Papaw" cost $16.
The money raised will go to cover the event's expenses and anything left over will be used by Harmon however he sees fit, News 9 reported.
Read more: http://www.huffingtonpost.com/2016/03/27/cookout-sad-papaw_n_9553684.html